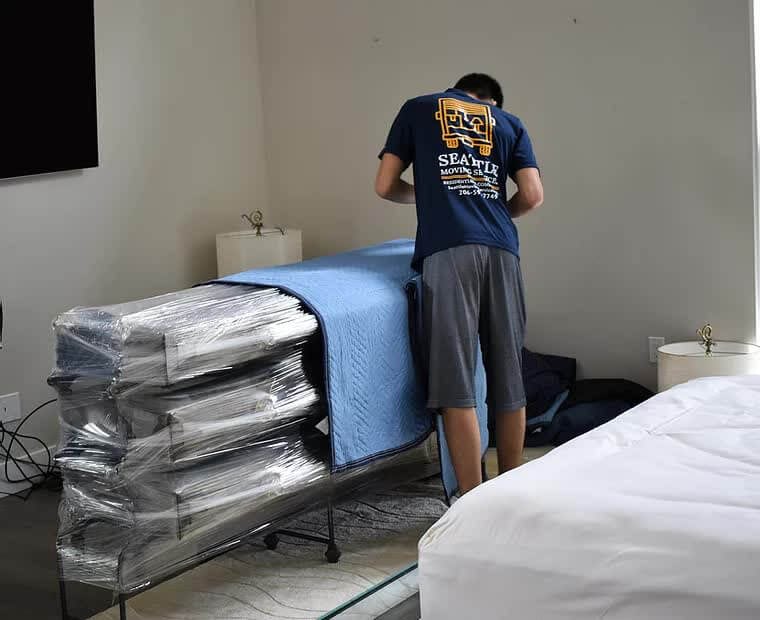 Seattle Moving Services Is Your Trustworthy Choice
Team of Seattle Moving Services has been working in Everett since 2015. Helping people with moving to their new life is a job we love. With thousands of boxes carried and transported, we've gained enough experience to provide you with the most careful and reliable relocation service
Learn More
Moving Services in Everett
Residential Moving
Whether it is a studio or a 5-bedroom house, our team knows how to manage everything well. By strict planning and organized work of movers, we complete relocations timely and under the budget. Whether you need moving help in Everett to drive from one district to another or plan a long journey, we are here to help. Our company works in all areas of Washington State.
Commercial Moving
When you need movers in Everett to relocate a shop or an office, strong preparations are a necessity. We know what options to offer. Managers can build a plan according to your requests, and movers will follow it strictly. A perfectly organized move will take the minimum of time and will cost as small as possible. The team is always ready to carry big loads of electronics, furniture, or other specific items.
Professional Packing
To put items into a truck and drive is the easiest part of a relocation. Getting prepared takes much more supplies skills. We offer you our services to make the moving day easy and smooth. We come fully equipped. Professional packers properly sort, then label, and protect your belongings. They also disassemble the furniture and assemble it at the new place. Your items will arrive safe and sound.
We always know where exactly your goods are, just in case.
Get Quote
Job Started
Movers arrived
Started Packing
We are packing and loading your stuff
Finished Loading
Your goods are loaded and ready to go
In Transit To Destination
Now we are on the way to your destination
Job Started
Your stuff is unloaded and assembled
Get Quote
Our Fleet
Small Trucks
With a 16' truck you can transport items from a one or two-room apartment, a studio, or a two-room house.
Medium Trucks
A 22' medium truck is suitable to carry things from a two to a four-room house or a large four or more-room apartment. It performs well over a long distance.
Large Trucks
26' trucks are the biggest we have. Choose them for houses of four rooms or more. They are also suitable for shops and offices
FAQ
Do You Provide Only All-Inclusive Services?
Not necessary. If you need help only at one step, we can do it too. Customers frequently order Everett moving services partly and pack their things by themselves. Still, we advise ordering a turnkey move with all services included. It allows us to control all processes and know about how every stage is going. It increases speed and lowers the chance of failure. You just have to worry less. Also, it is safer to get ready with professional packers.
What Preparations Should I Make?
The best help for movers is ordering parking lots and elevators. It gives us the freedom to move without disturbing neighbors and getting fined. When location is prepared that strongly, a relocation can be completed in three hours or less, and a sos express moving in Everett becomes easy too. If you don't order professional packing, prepare your belongings and pack them before the team comes. Another piece of advice for such a case is to prepare some packing materials. So, if we find something unpacked, it will take a few moments to fix the situation.
Which Truck Is The Best For Me?
Which Truck Is The Best For Me? Our fleet includes new and high-performance trucks for relocation of any size. Choosing from them can be difficult. However, you don't need to bother thinking about it. Experts know how much to carry and select the right one according to the requirements. A standard measure is 200 to 300 cubic feet per room with all furnishings. It may vary if the room is big or has some specific electronics or instruments like the piano, a big TV, or a huge table. We need to know the average size and weight of belongings to choose a vehicle. Here is why we recommend mentioning specific items, such as fragile, large, and heavy ones. It will allow us to choose the right transport and carry things safely.
How Do You Support Trustworthiness?
A relocation is a notable event for many clients. Of course, they want to deal with trustworthy and reliable contractors. We are fully equipped with documents:
the license of the state;
all drivers have licenses;
an agreement with the customer;
a bill of lading.
With an agreement, you can clearly see which services you pay for and how we will provide them. Also, it protects your rights in case something goes wrong in the process.
Moreover, you can contact the team at any moment when your belongings are on the road. You will certainly know where your things are constantly.
Is Moving During Pandemic Safe?
Our company cares about both workers and clients. We strive to protect everyone and take steps to do it right:
observing social distance;
providing workers with masks and gloves;
checking workers' temperature;
following all recommendations of WHO and CDC;
cleaning trucks before and after moving;
many workers got vaccinated already.
With all the measures we take, your relocation will go smoothly and safely.
What Is Involved In Professional Packing Service?
When you order professional packing service, our crew arrives fully equipped to prepare your home from scratch. They pack, sort, and label items, so finding them becomes easy in the new place. They also disassemble furniture and reassemble it again. Our equipment includes supplies for ordinary and special equipment:
wraps;
moving boxes;
screwdrivers;
two and four-wheel dollies;
a piano board;
soft mats not to scratch floors and walls.
No items are difficult to transport for our professionals.
Now you know all the essentials about our local moving service in Everett and can make the best choice. Fill out the form to get an estimate and see which options fit your case. Soon our manager will answer you and explain the details. Get closer to your bright new home with us!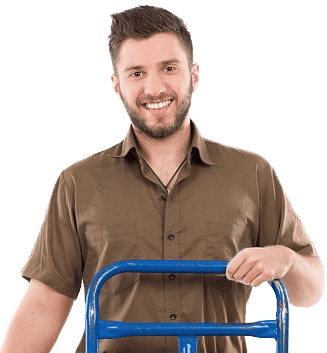 None cup is broken!
Keep calm! Your belongings are in good hands. Seattle Moving Services will take out insurance for your property. Even grandma's favorite set will remain safe and sound.
Get Quote