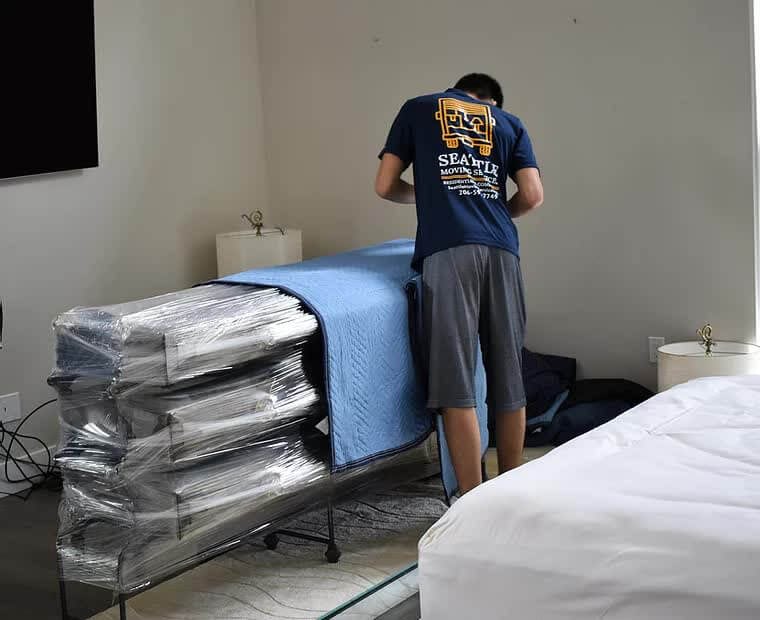 Choose to move with us and have a calmful moving day
Our local company has been moving boxes since 2015. In many years, we gained experience and completed hundreds of relocations successfully. From small studios to large 5-room houses — we are ready for any order. Impressed with our services' quality, customers left their feedback on different platforms. Look at any of those testimonials to see why Edmonds residents choose us. We are glad to read them and keep the level high.
Learn More
Moving Services in Edmonds
Residential
It is the main field we work in. Whether you move to the next street or faraway suburbs, we accept your order. Dealing with various cases, we worked out a system of fast and effective relocations. Our careful movers in Edmonds treat your belongings and your house as their own, leaving everything clean and placed in order.
Office Relocations
Time is money, and a commercial move must be fast. Our services are speedy and reliable. They allow you to save both time and resources, making a move both cheap and stress-free. With a strong preparation system, we come ready for anything. Transporting a large number of goods or electronics doesn't become a problem with our special packing features
Professional Packing
The moving day itself is the easiest one. Preparing takes much more time and effort. Leave it all to professionals and forget about worries. Local movers come ready to sort, label, and store your belongings. They carefully put items into boxes, wrap them, and protect them from possible damage. Furnishings are carefully disassembled and reassembled at the new place.
We always know where exactly your goods are, just in case.
Get Quote
Job Started
Movers arrived
Started Packing
We are packing and loading your stuff
Finished Loading
Your goods are loaded and ready to go
In Transit To Destination
Now we are on the way to your destination
Job Started
Your stuff is unloaded and assembled
Get Quote
Truck Options
Small
Our smallest trucks are 16' foot ones. They are suitable for 1 to 2-room apartments and 2-room houses or condos. We use them mostly on a short distance
Medium
Medium 22' trucks are great for 3 and more-room apartments or 3 to 4-room houses. They can be enough for a small office.
Large
26' trucks are the biggest in our fleet. They suit 5 and more-room houses, medium-sized offices, and stores. They perform well on a long distances.
We are often asked
How long can a move take?
Our fastest moves take about 3 hours. With your request, we offer express move that takes even less. The time spent depends on the number of belongings you need to carry, the residence's size, and the distance between two dwellings.
Can I be sure of your trustworthiness?
While belongings are on the road, you can always contact the team and ask where do they go. You get a bill of lading and co-sign an agreement protecting your customers' rights. Here we name all services we offer and you know what and how much you pay for.
I have large or heavy items. Can you move them?
Of course! If you need to carry something specific, heavy, or large, just tell us before the moving day. We will build a plan to complete transportation without trouble. For example, movers prepare a piano board if you are moving a piano. If there are any specific or large electronics, we prepare special wrapping materials for them.
Is moving during the pandemic safe?
Yes. We care about customers' and workers' safety. All movers in Edmonds, WA have masks, gloves, and sanitizers. We clean our trucks before and after completing an order and obey social distance. The company follows all recommendations of WHO and CDC.
What supplies do I need?
If you order professional packing, professional movers come fully equipped. They take moving boxes, dollies, tie-down straps, and other necessary supplies. If you don't order this service, prepare some boxes and other expendable materials. Just in case if something has to be repacked, those materials will help us a lot.
How can I prepare for a moving day?
In general, our specialists care about everything, so this day won't require a lot of preparation. Still, we advise storing some basic things for daily needs in a backpack. After a move, there will be a mess anyway, and you must prepare to feel cozy in this situation. Also, you can help movers by ordering parking lots and elevators. It gives us enough space for work and shortens the time spent on carrying.
Why Seattle Moving Services?
Management means a lot
We know how to organize your move the best way. Here is why we work with turnkey moves mostly. It simplifies working processes for movers and managers. With a turnkey move, we can control every step and make sure it goes in the right order. 
If you order only help with a truck, we cannot promise the same quality and speed. When our company is involved right from the start, moving is strictly planned and goes much more calmly.
We care about trustworthiness
While belongings are on the road, you can always contact the team and ask where do they go. You get a bill of lading and co-sign an agreement protecting your customers' rights. Here we name all services we offer and you know what and how much you pay for.
Go as far as you need
Seattle Moving Services operates not only in Edmonds but in the whole of Washington state. If you need to move from one city to another, don't hesitate to contact us! We are experienced at both long and short-distance moves.
If you are searching for one of the best Edmonds moving companies, call us for help! Fill out a form on the website to get a free estimate. Contact a manager not to hesitate about details. Make your moving day stress-free with Seattle Moving Services.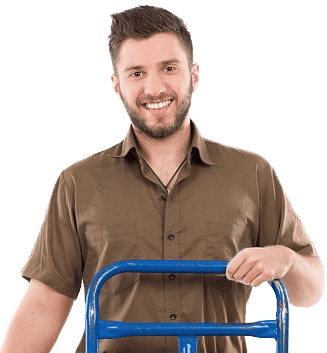 None cup is broken!
Keep calm! Your belongings are in good hands. Seattle Moving Services will take out insurance for your property. Even grandma's favorite set will remain safe and sound.
Get Quote