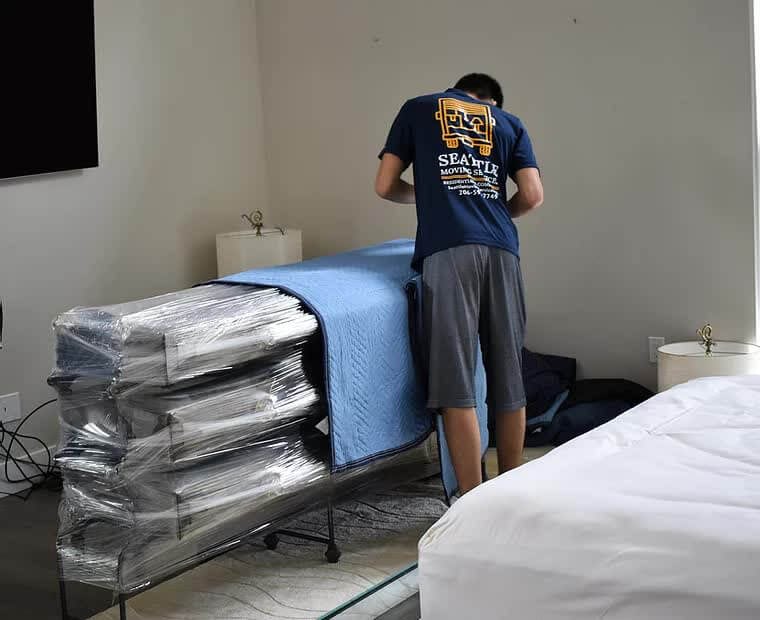 Seattle Moving Services is your perfect choice
Since 2015, we have been organizing residential, office and industrial moves from the planning stage to unpacking! We arrive on time, we load promptly and accurately, we look after your property as if it were ours.
Learn More
Moving Services
Residential Moving
In Seattle Moving Services we've done over 1,000 residential moves. Our movers are highly experienced and will make your moving day easy.
Commercial Relocation
From small office to entire building. We will help to relocate your business safe and fast.
Professional Packing Service
Our professional packing crews will handle all your packing needs.
We always know where exactly your goods are, just in case.
Get Quote
Job Started
Movers arrived
Started Packing
We are packing and loading your stuff
Finished Loading
Your goods are loaded and ready to go
In Transit To Destination
Now we are on the way to your destination
Job Started
Your stuff is unloaded and assembled
Get Quote
Truck options
Small truck
16' truck is a great choice for studio or standard 1 bedroom apartment
Medium truck
22' truck will fit goods from large 1 bedroom to small 3 bedroom home
Large Truck
26' is our biggest truck. It is made to move 3+ bedroom homes
Have questions?
Well, we have answers!
What transportation options do we offer?
Residendal moving is our main specialty. But we also organize relications for offices and businesses. Seattle Moving Services will handle your move anywhere in Washington State.
How can I order your service?
The shortest way to organize a move is to fill out the form on our website. Tell us about your plans in two clicks or contact us by phone / email.
How to calculate the budget for the move?
You can entrust the calculation of the moving budget to our managers. We employ true aces who will take into account all the features of your move and reflect its cost as exact as possible.
Why can't you trust transport companies without licenses?
Unlicensed companies are highly unreliable partners. To prevent your move from turning into a crime thriller, trust Seattle Moving Services. We have all the necessary licenses and insurances. We reliable Seattle moving helpers
Why does a moving truck need parking?
Prepared parking and an elevator are a real opportunity to speed up the move and significantly reduce its cost.
A relocation comple2ted by pros. Stress-free, local, and clear.
Since 2015, our moving company in Seattle has delivered hundreds of orders at the destination place. Tiny and huge, commercial and residential. No relocation is too complicated for us. Why worry and rush? Get professional help on every step from decluttering to assembling furniture at the new place.
Why Seattle Moving Services?
After completing many orders, we have received a lot of feedback from our customers. They appreciate our work and recommend us to their friends. This is how we achieved that. Hire movers in Seattle with us and see it by yourself!
Local Approach
The city is amazing! So as its residents and all of them deserve reliable moving services in Seattle. We are just the same people as our clients living and working there. In many years, we have learned Seattle rhythms, nice paths, and comfortable ways to travel. It helps us to complete relocations without unnecessary rushing and save a few hours on every move.
Trustworthy System
We are a licensed Seattle moving company and provide guarantees to our clients. We provide information about the position of a truck, so customers would feel safe and secure about their items. At any moment, you can contact our team to know where your belongings are.
All-Inclusiveness
With many companies, you have to do some things by yourself instead of workers. Not with us. Our team's goal is to provide you with a fully completed service. Movers and managers take everything upon themselves. From planning to packing and assembling furniture, there is a person to care about it. We have an effective scheme for every stage of moving.  It has been performing reliably for ages and approved its worthiness.
Safety Movers
Here in postCovid, following certain rules became a must. These rules are working for moving too. Seattle Moving Services does everything to protect both clients and workers. Here is what we are doing:
required musks and gloves for movers;
sanitizers;
temperature control and monitoring ill workers;
social distancing;
washing trucks before & after every order.
Budgeting
Some contractors tell the surprising price after completing the move. That will never happen with us. All clients are provided with the bill of lading and know the final cost of moving in Seattle before the start. We provide the bill of lading and the agreement, so buyers know exactly what they pay for. According to the budget, we help with choosing a suitable number of options.
Services We Provide
Whether you move to the next street or over a few districts, the best movers in Seattle, Washington can help. Whether it is a one-bedroom apartment or the main office with many workers. No moving is too big or too complicated for us. The range of services is wide enough to find suitable options for any case.
Residential Moving
A small apartment, a studio, a penthouse, or a detached house? There are options for any request. Residential Movers treat your belongings carefully and load them carefully. Every part, from a huge bed to dishes, will arrive safely and undamaged to the destination.
Commercial Movers
Things are getting lost rapidly in the moving mess. Make it easier with a stress-free move. Our services are helpful to offices and stores, both big and small. No tiny items will be lost and cracked.
Professional Packing
Packing things well makes the whole move less stressful. Packers from a professional Seattle moving service know how to make it reliable. They carefully disassemble furnishing, assemble small details into complexes, and load boxes in trucks.
Some equipment and electronic devices need special attention. We wrap them softly and guarantee safety.
Are you ready to go to the new bright future? Fill the form to get a free estimate. Soon our manager will contact and consult you.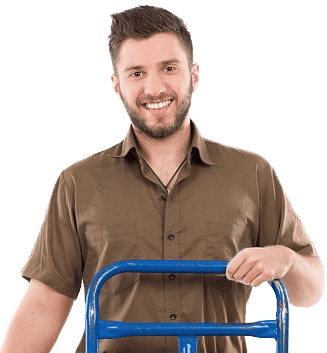 None cup is broken!
Keep calm! Your belongings are in good hands. Seattle Moving Services will take out insurance for your property. Even grandma's favorite set will remain safe and sound.
Get Quote