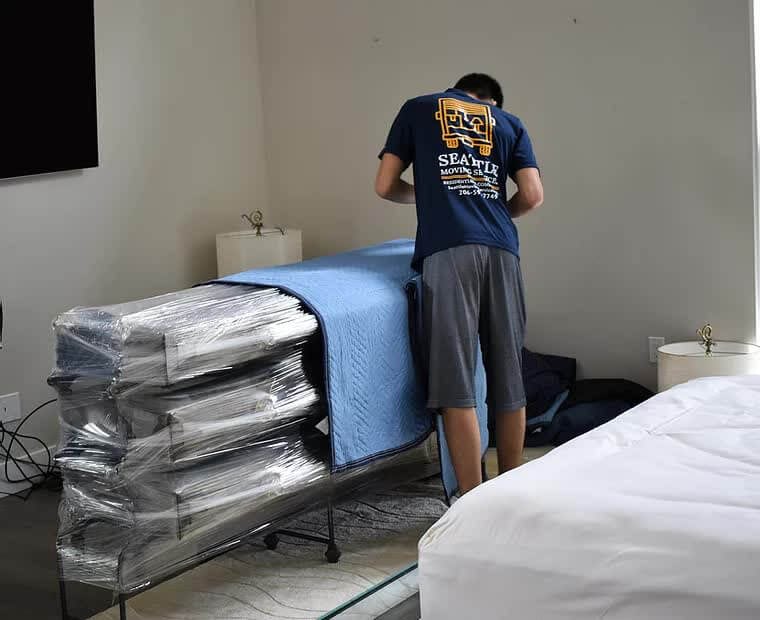 Moving Services In Bellevue: Qualified Services At Reasonable Price
Since 2015, we have been delivering boxes, transporting goods, and assembling furniture throughout the whole WA state. With all the collected experience, we present you with trustworthy and qualified moving services in Bellevue.
Learn More
Moving Options
Residential Moving
It is our main specialization, and we are aces in this field. We have completed more than 100 relocations in Bellevue and the cities nearby. There were cases of different difficulty levels, and many sudden barriers appeared. Each time, our professional movers in Bellevue managed to complete a move the best way and leave our clients pleased. Be sure that we can handle your requirements too.
Commercial Moving
If you are preparing to move an office, there are probably frightening expectations. With us, you can calm down and be sure that everything will go as it should. Our team has a strong management system. It allows completing difficult relocations with many items. Movers treat your belongings gently and sort them strictly. The result — numerous moves completed timely and stress-free.
Professional Packing
A crew comes with all needed equipment for wrapping, covering, labeling, and sorting. You receive a proper package for all of your belongings. Not a tiny cup gets lost or broken. We put things in a clear order, and finding them in a new place won't be a serious issue.
16' trucks
This option is suitable for two-bedroom apartments, houses, or condos. They perform well on short distances especially. Easy to park and impressively fast in the city.
22' trucks
A middle-sized truck is enough for houses with two or three bedrooms and also large apartments (three to four rooms). It is great to move from one Bellevue district to another.
26' trucks
This large truck is great for four-room houses or middle-sized offices. Shops and stores often choose it too. Choose it if you are moving from Bellevue to another city in WA.
Get Quote
FAQ
What Moving Options Do You Offer?
Our moving company in Bellevue, WA specializes in residential moving for apartments and houses. But if you need an office or shop relocation, we can help too. Our crew provides professional packing services. It includes sorting and labeling all boxes, then packing them from zero. Also, we disassemble furniture and reassemble it in a new place.
How Far Can I Move With You?
Seattle Moving Services provides moving in different districts of Bellevue as well as to any other city in Washington state. You can also order our services in Seattle, Redmond, and other areas.
Is It Necessary To Order All-Inclusive Service?
We can help you with any step of moving, but the all-inclusive moving service from one contractor is the best choice. It lets us complete all our work faster because we can track everything from scratch.
How Can I Prepare For A Move By Myself?
If you don't plan to order professional packing, buy some packing supplies, just in case if something requires repacking. Some overwrap, sticky tape, and a couple of free boxes can help a lot. The best help to us is preparing parking lots and elevators for trucks. It gives us enough working space, so we can complete carrying things fast and without unnecessary rushing. Also, it allows us to reduce costs.
What Truck Should I Choose For A Move?
Choosing the right truck size makes the whole relocation process safe. On the other hand, with a too-small vehicle, you spend more time placing things inside. And in a too-large truck, your belongings may break. The usual size required for each room is 200 to 300 cubic feet. A 16' truck has about 800 cubic feet, so it is enough for a studio, a two-room apartment, or a two-room house. It is a smart decision to take a bit bigger truck than you need, just in case.  If you are not sure about the size, ask a manager for help! To determine the correct size, name large items that won't fit a moving box: ➢ tables; ➢ chairs; ➢ cupboards; ➢ a piano; ➢ electronics, such as TVs; ➢ beds, sofas, etc. We make all calculations correct because all work's success starts from this stage.
Why Us?
Many clients have trusted us with transporting the coziness of their homes to new places. We set a high bar and perform our services greatly. We want to be the best movers in Bellevue, WA, and constantly improve our services. Here is why so many clients choose us.
Our Team Appreciates Your Time
Our management system is composed to reduce the time on the road. Terms depend on many factors:
how many items of furniture and other items you need to pack;

on what floor are your starting and finishing points are located;

whether you have strict time frames or not;

whether the destination place is Bellevue or in another city.
In specially mentioned cases, we prepare for an express move. Some cases took about 3 hours and less, and we finished them perfectly.
Your Home Is The Highest Value For Us
We've heard many stories about local Bellevue movers who were not patient enough. After you receive our services, you stay in a prepared and clean house, everything is ready to just live in. The crew protects walls and floors from scratches and keeps belongings carefully.
No Extra Materials From You Are Required
You don't need any materials with a professional packing service. We come fully equipped, with all tools and expended supplies:
packing paper;

wrap film;

moving boxes;

dolly carts;

loading ramps and more.
If you need to transport something specific, just tell us about it beforehand. For example, if you need to transport a piano, we come with a piano board. If there is any special equipment and electronics, we'll come ready too.
We Proof Our Trustworthiness In Documents
Our company has a state license, and all drivers are properly qualified. We are fully responsible for your belongings when they are on the road. At any moment, you can call a person from a crew and check where your items are now. Every service we name will certainly be provided in the best quality. To ensure you, we provide a bill of lading and co-sign an agreement on services.
If you want to go to the bright future, fill out our estimating form and wait for an answer. Soon a manager will talk to you about all aspects and discuss various options. Get ready to move stress-free with our crew!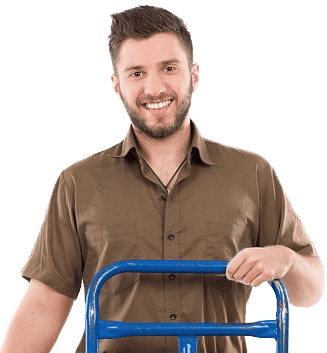 None cup is broken!
Keep calm! Your belongings are in good hands. Seattle Moving Services will take out insurance for your property. Even grandma's favorite set will remain safe and sound.
Get Quote