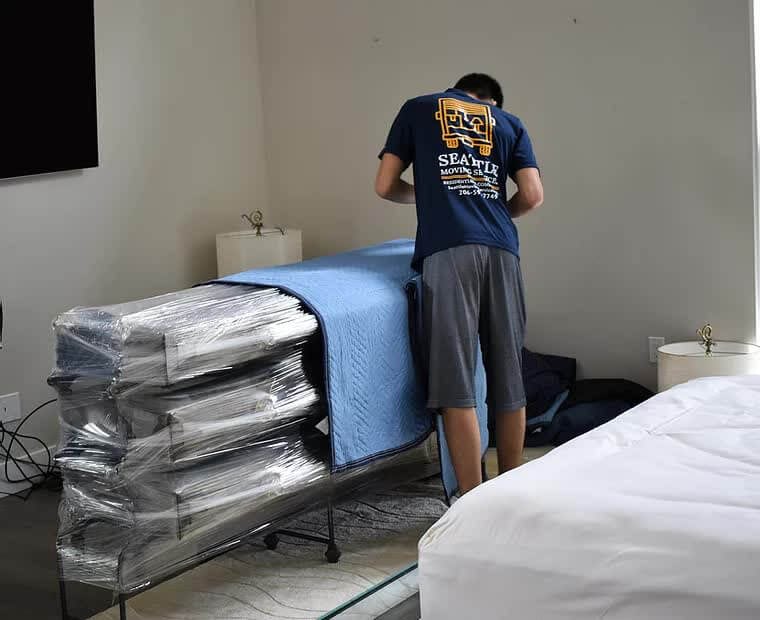 Seattle Moving Services Is Your Trustworthy Choice
Since 2015, our crew has been performing moves in a Puget Sound area. From studios to large shops and crowded houses — everything was done perfectly. Moving, and packing, and assembling, and managing, and more. As professional movers in Redmond, Washington, we have learned to provide the best help. Many customers left their feedback on our services, and we are glad to share their reviews.
Learn More
Moving Services in Redmond
Residential Moving
Our crew performs qualified residential moving services in Redmond, WA. Whether you are moving to a nearby street or another district, we have suitable options to offer. Are you going to another city? That is great! Our team operates in the whole Puget Sound area.
Office Moving
If you own a store or an office, changing location becomes a must. And we know how to make moving go plain and stressless. A professional approach is a way to save time. And the more time you save, the cheaper a relocation becomes.
Professional Packing
Setting your belongings in the right way becomes a challenge. Our skilled movers eliminate your problems and worries. They come with all the required equipment to protect your items. From large beds to tiny cups, everything will be safe and sound on the road.
Furniture Moving
Furnishing needs a careful approach. There is disassembling, packing, and reassembling it again… A rare homeowner knows how to deal with all those cupboards, beds, and sofas. We take all processes upon ourselves for you to be calm about your belongings.
We always know where exactly your goods are, just in case.
Get Quote
Job Started
Movers arrived
Started Packing
We are packing and loading your stuff
Finished Loading
Your goods are loaded and ready to go
In Transit To Destination
Now we are on the way to your destination
Job Started
Your stuff is unloaded and assembled
Get Quote
Truck options
Small truck
A 16' truck will fit if you are relocating a studio, or a standard 1 or 2-room apartment, or a 3-room house.
Medium truck
A 22' truck is suitable for large 2-room apartments and medium-sized 3 to 5-room houses on local moves.
Large Truck
A 26' truck is applied to relocate large 4 to 5-room houses and offices of medium size. Take this one if you plan a long-distance move.
Have questions?
Well, we have answers!
What transportation options do we offer?
Residendal moving is our main specialty. But we also organize relications for offices and businesses. Seattle Moving Services will handle your move anywhere in Washington State.
How can I order your service?
The shortest way to organize a move is to fill out the form on our website. Tell us about your plans in two clicks or contact us by phone / email.
How to calculate the budget for the move?
You can entrust the calculation of the moving budget to our managers. We employ true aces who will take into account all the features of your move and reflect its cost as exact as possible.
Why can't you trust transport companies without licenses?
Unlicensed companies are highly unreliable partners. To prevent your move from turning into a crime thriller, trust Seattle Moving Services. We have all the necessary licenses and insurances. We reliable Seattle moving helpers
Why does a moving truck need parking?
Prepared parking and an elevator are a real opportunity to speed up the move and significantly reduce its cost.
Why Us?
Full services by us are your perfect choice from moving companies from Redmond. Trustworthiness is a goal we strive to achieve in many ways. We believe that Redmond citizens must have the best moving services available.
Documents In Order
Our services are fully licensed and insured. All the actions we do are listed in the signed agreement. It is a way to protect the rights of customers. We strive to make the formal side understandable too. Here is why we provide the bill of lading and explain all unclear parts.
A Fully Equipped Crew
While packing, homeowners frequently find out that some essential supply is not here. A lot of time flies by until this item is found or bought. Also, there are some supplies that only professional Redmond WA movers use. They are not usually stored just in a house or an apartment. Here is why we come with storage of needed belongings such as:
sticky tape;
box labels
hoisting straps;
two-wheel and four-wheel dollies for moving furniture;
a pallet jack for the heaviest items and electronics;
a tool kit with regular implements such as screwdrivers, wrenches, etc.
If you want to transport a piano, our team comes with a piano board. It is an essential piece of equipment to carry such a big and fragile item.
Perfect Management And Accuracy
Your time is highly valued in our Redmond moving company. Here is why we always strive to make moves as short as possible. Relocations are frequently restricted in time, and it is not a barrier for us. This is when our hourly-scheduled service comes in handy. We finish a relocation right in the time you set. Seattle Moving Services worked out a system of managing all steps precisely.
Choosing the road matters too. We have gained experience in the Puget Sound area and know it well now. It provides us the ability to build the fastest and the safest routes.
We are ready for requests of any difficulty and specialty. There are always fragile and high-capacity goods that need special attention: from pianos to large TVs and complex electronics. In the process of transportation, we protect all boxes by tie-down straps and set them reliably.
Safety Matters
Covid-19 made many homeowners postpone their moves. Now relocations are going again, but we still need to be cautious to protect ourselves. We want both clients and workers to be safe and assume measures:
following all the recommendations of CDC and WHO;
providing movers with face masks, gloves, and sanitizers;
social distancing;
cleaning all trucks before and after moves.
These protective actions are making moves safe and comfortable.
A Professional Approach
It does not matter how large your residence is. Completing a relocation takes a lot of time in every case. Even a tiny studio needs a lot of attention, and what about suburban 3 to 5-room houses? Moving is always connected with hustling and messing up. Not with us!
Seattle Moving Services has years of skills in logistics to complete moves right on time. It involves:
labeling boxes and sorting them in the strict order not to lose or break them;
writing a check-list of necessary actions and special requests for movers;
planning the time precisely on every stage.
With such a proper order of work, we make a relocation process clear and understandable for all clients.
Your house is sacred to us. Packers and movers from Redmond want to take care of it. In the process of carrying, we protect walls and floors and leave them in perfect condition.
Do you want to plan a move right now? Fill out a booking form to receive a free estimate. Soon a manager will answer you to discuss details. Let's move to a new bright future with Seattle Moving Services!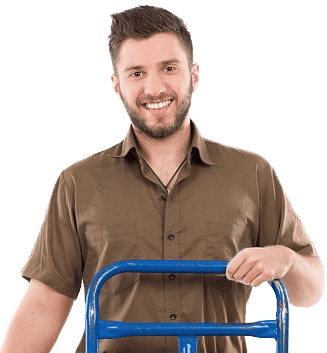 None cup is broken!
Keep calm! Your belongings are in good hands. Seattle Moving Services will take out insurance for your property. Even grandma's favorite set will remain safe and sound.
Get Quote